HOUSES FOR SALE
IN SCALY MOUNTAIN NC

47 MOUNTAIN BREEZE
SCALY MTN NC 28775
VIEW DETAILS & PHOTOS OF
47 MOUNTAIN BREEZE
SCALY MTN NC 28775

1 BEDROOM, 1 BATH TINY HOME FOR SALE NESTLED IN THE MOUNTAINS OF SCALY MOUNTAIN NC.

CALL DURPO REALTY | 706-746-2900
HOUSES FOR SALE IN SCALY MOUNTAIN NC HOME PHOTO TOUR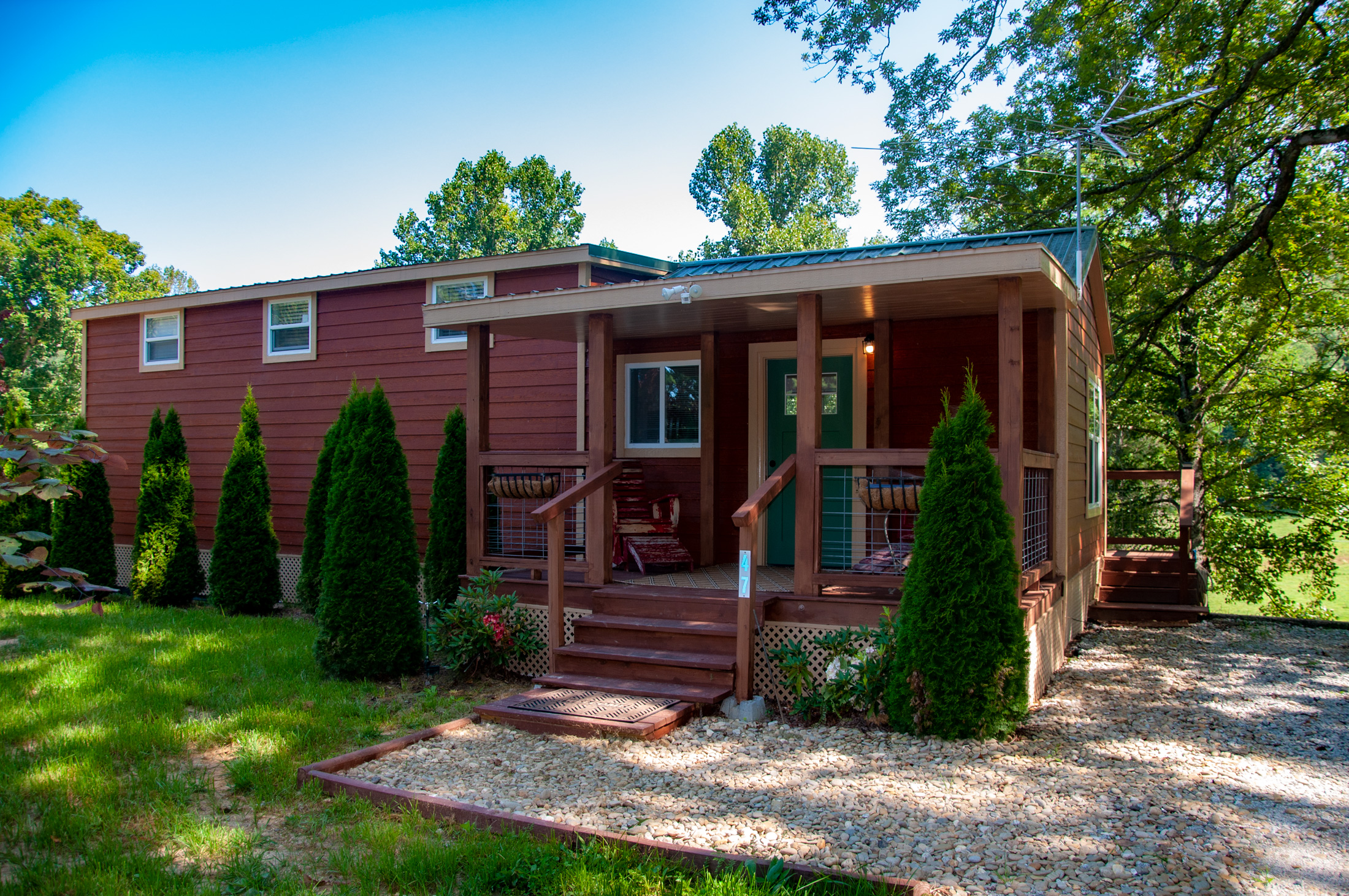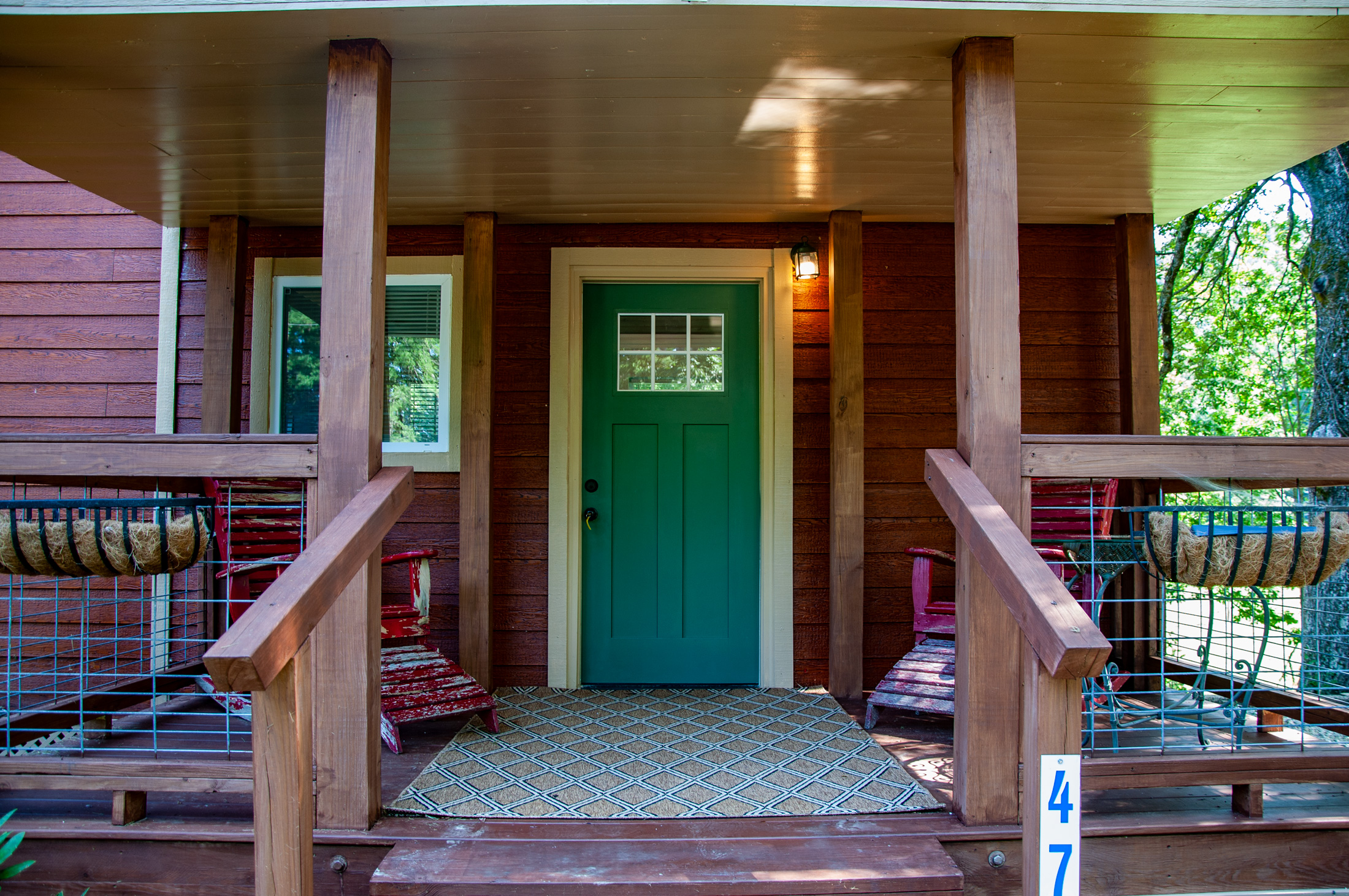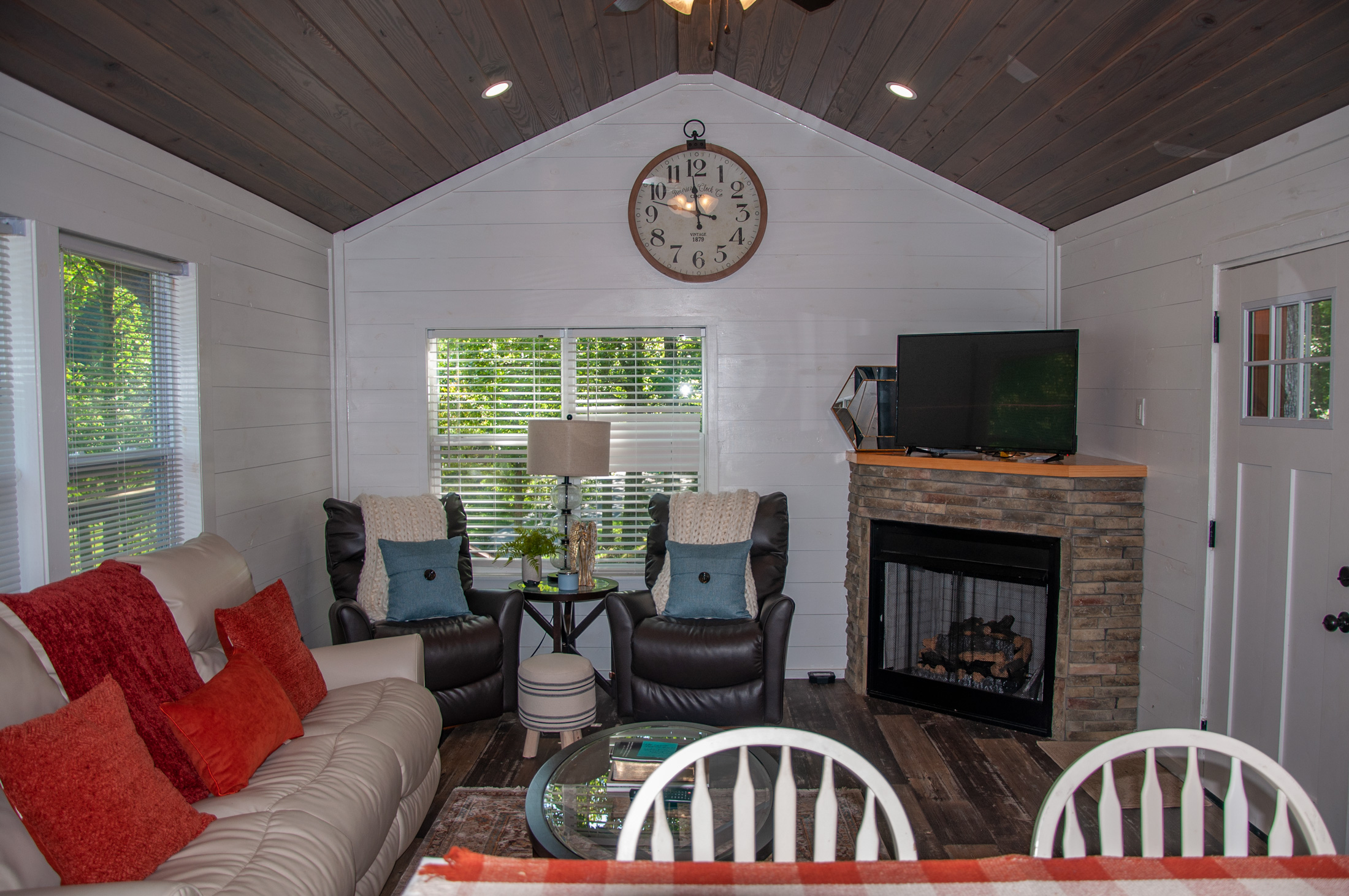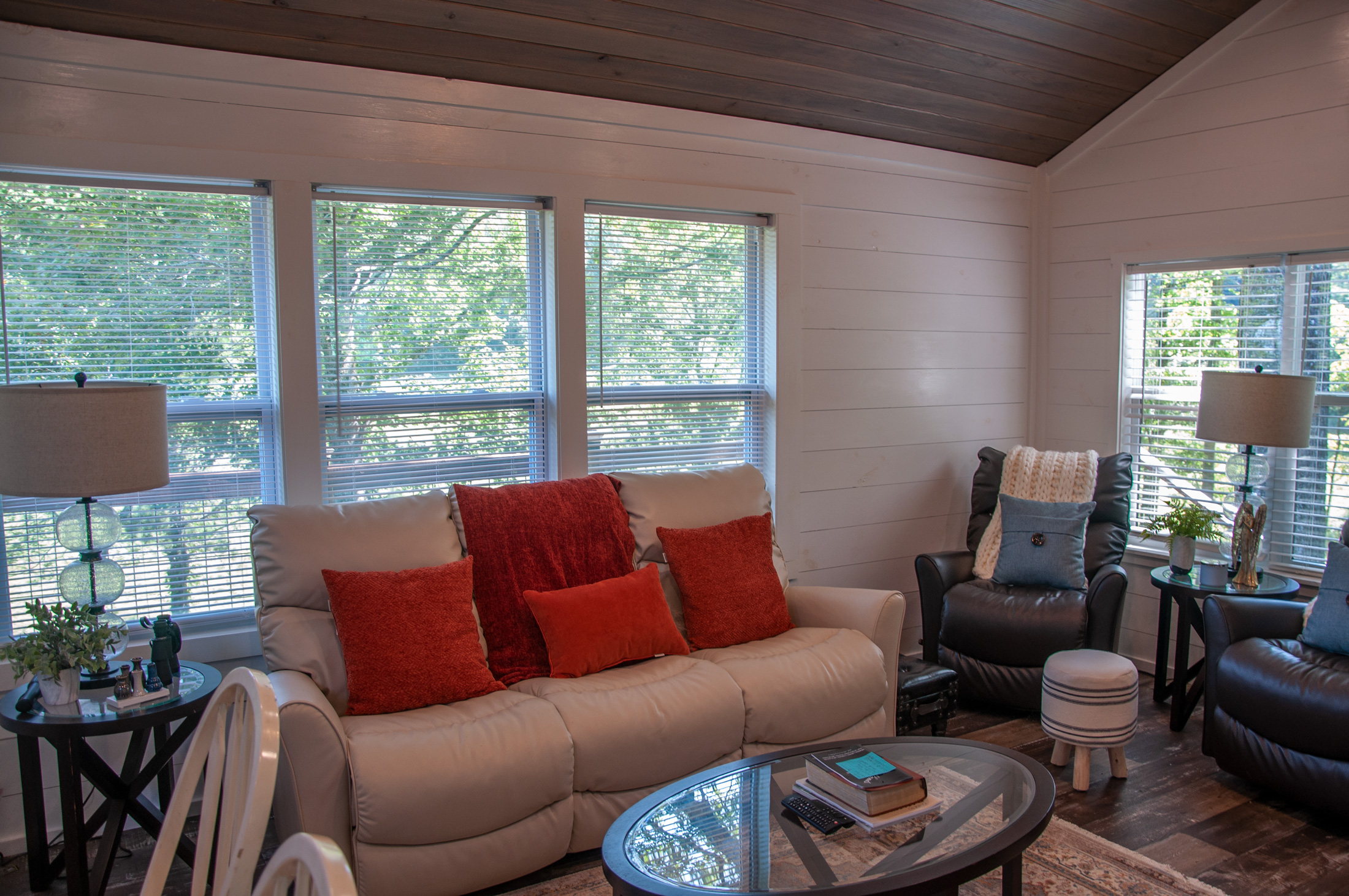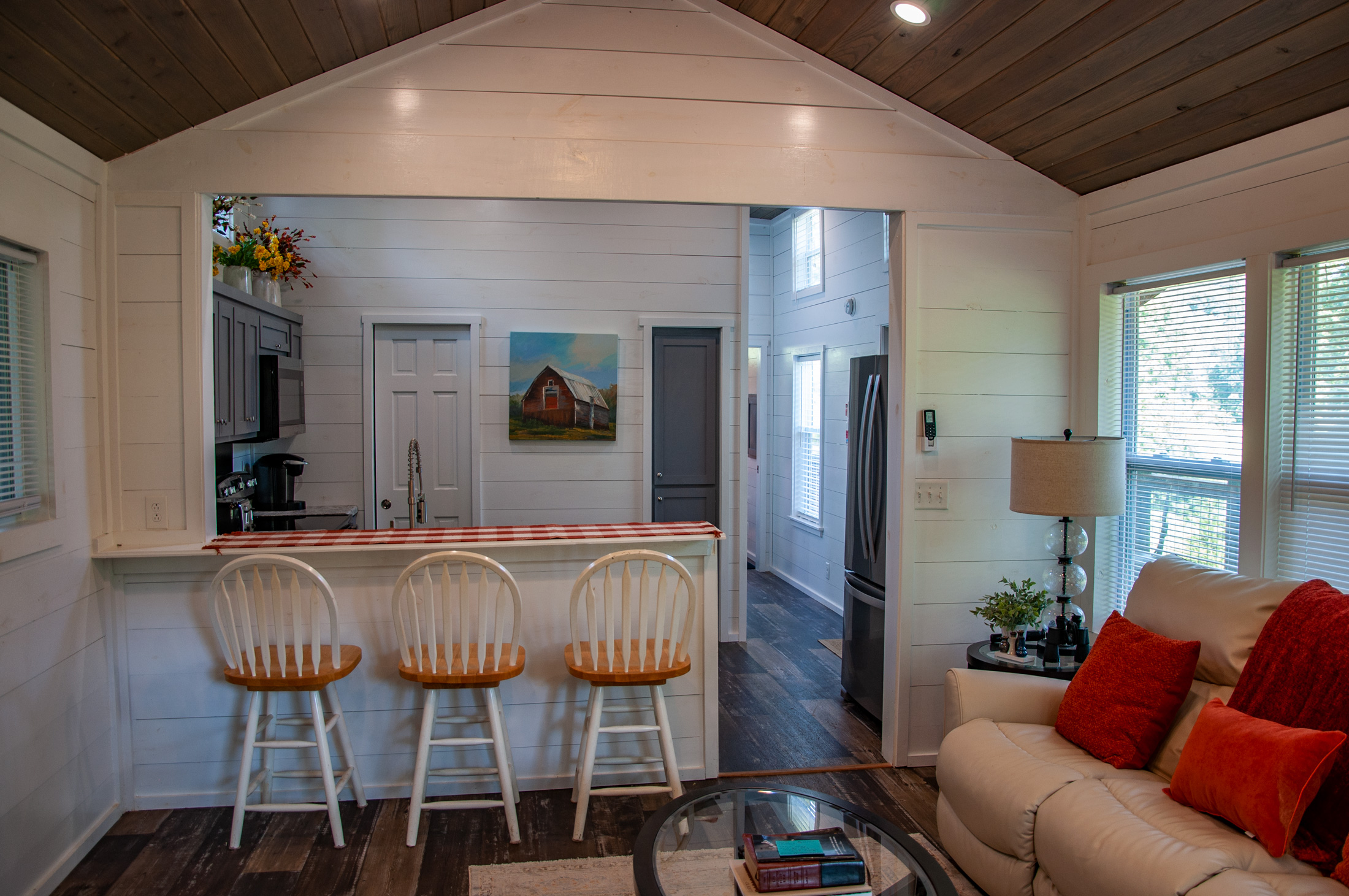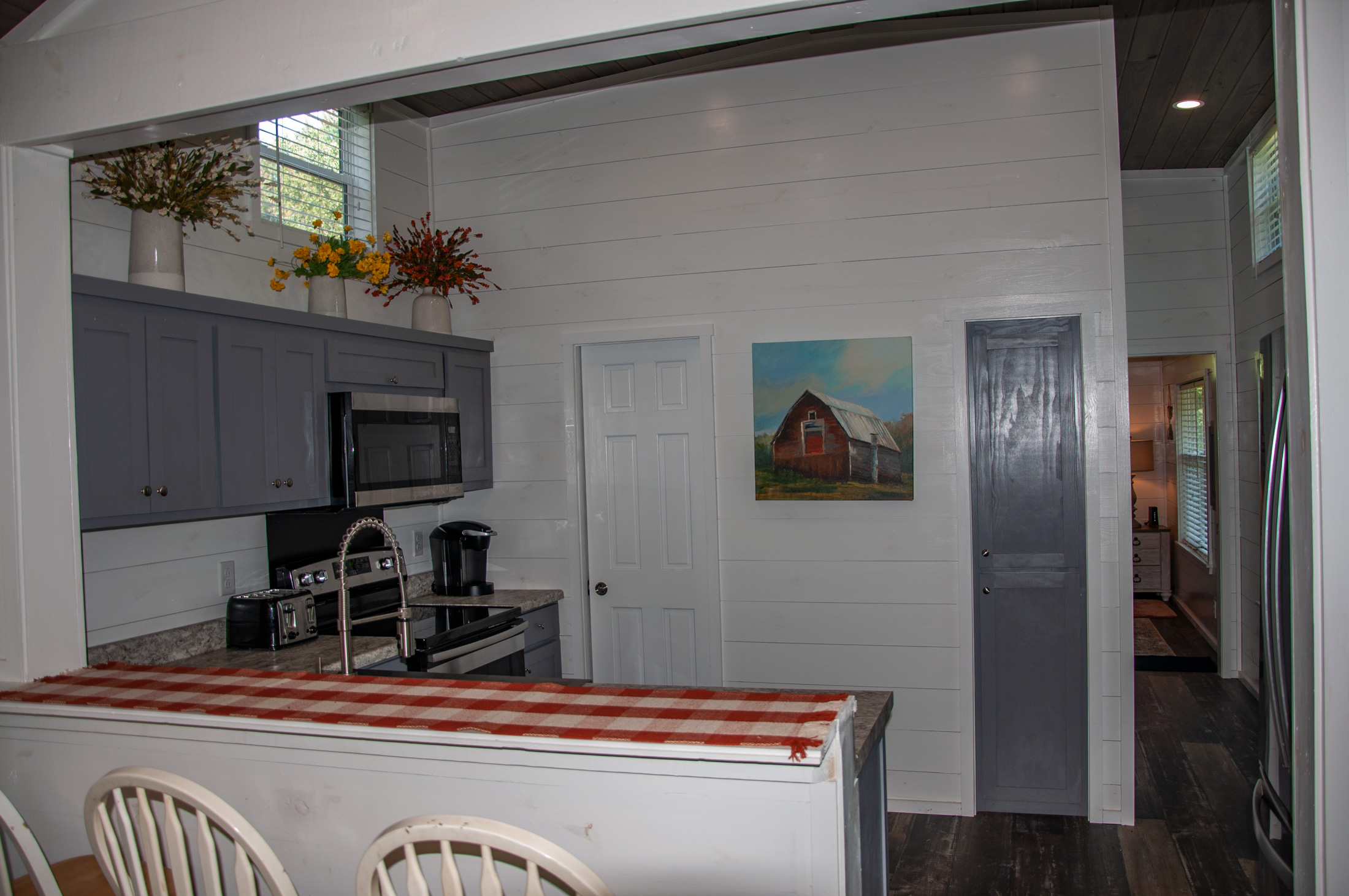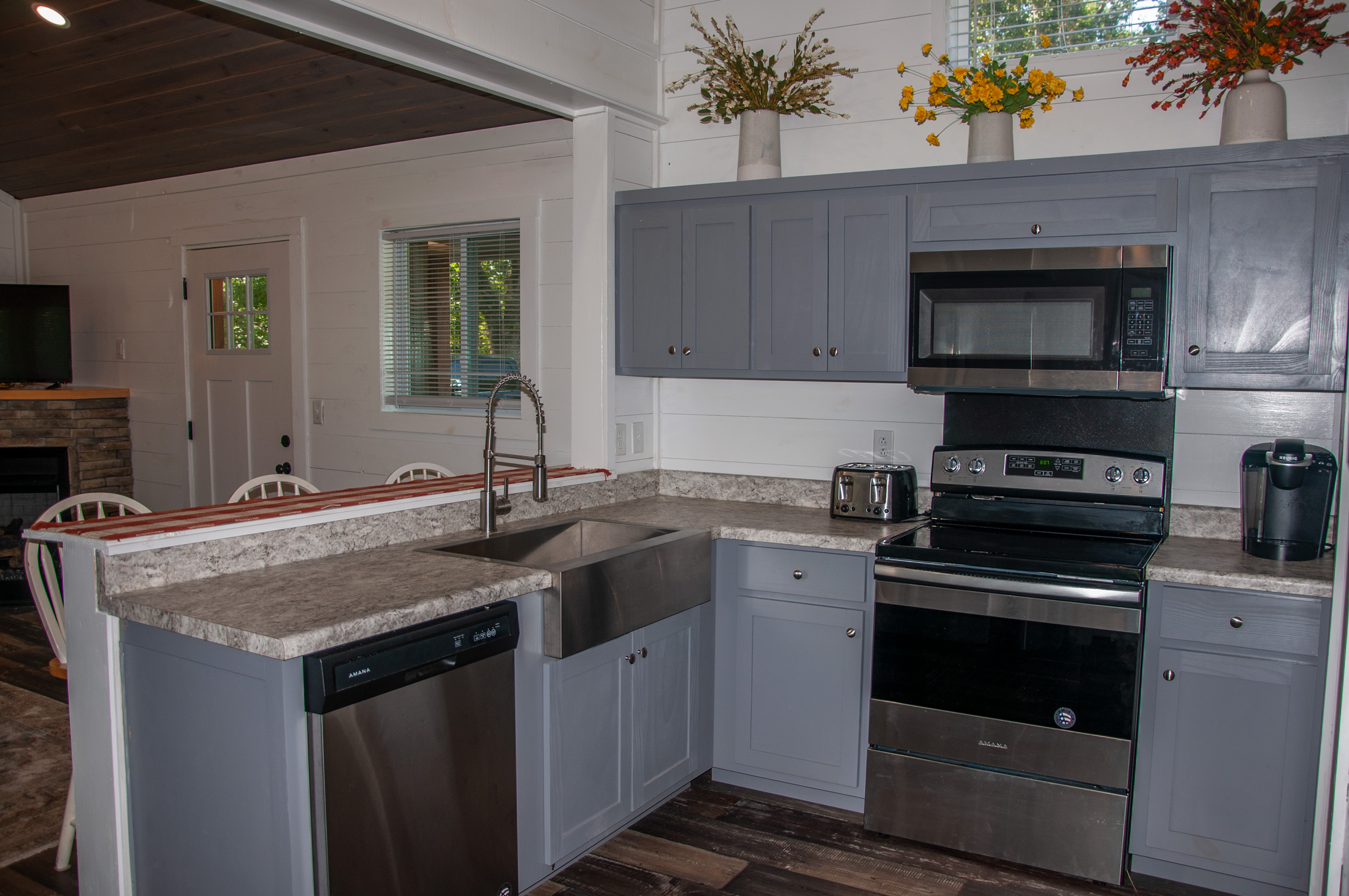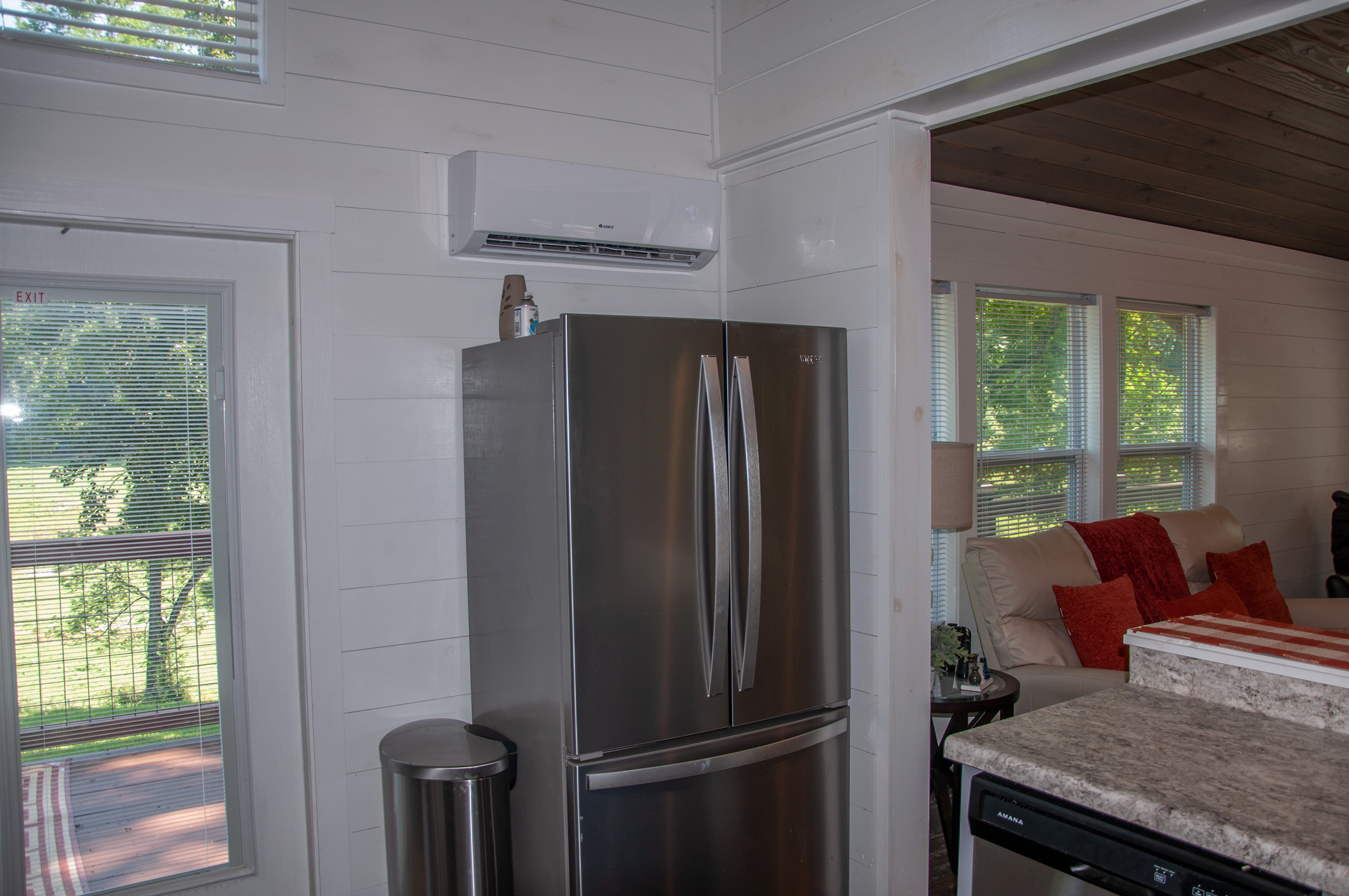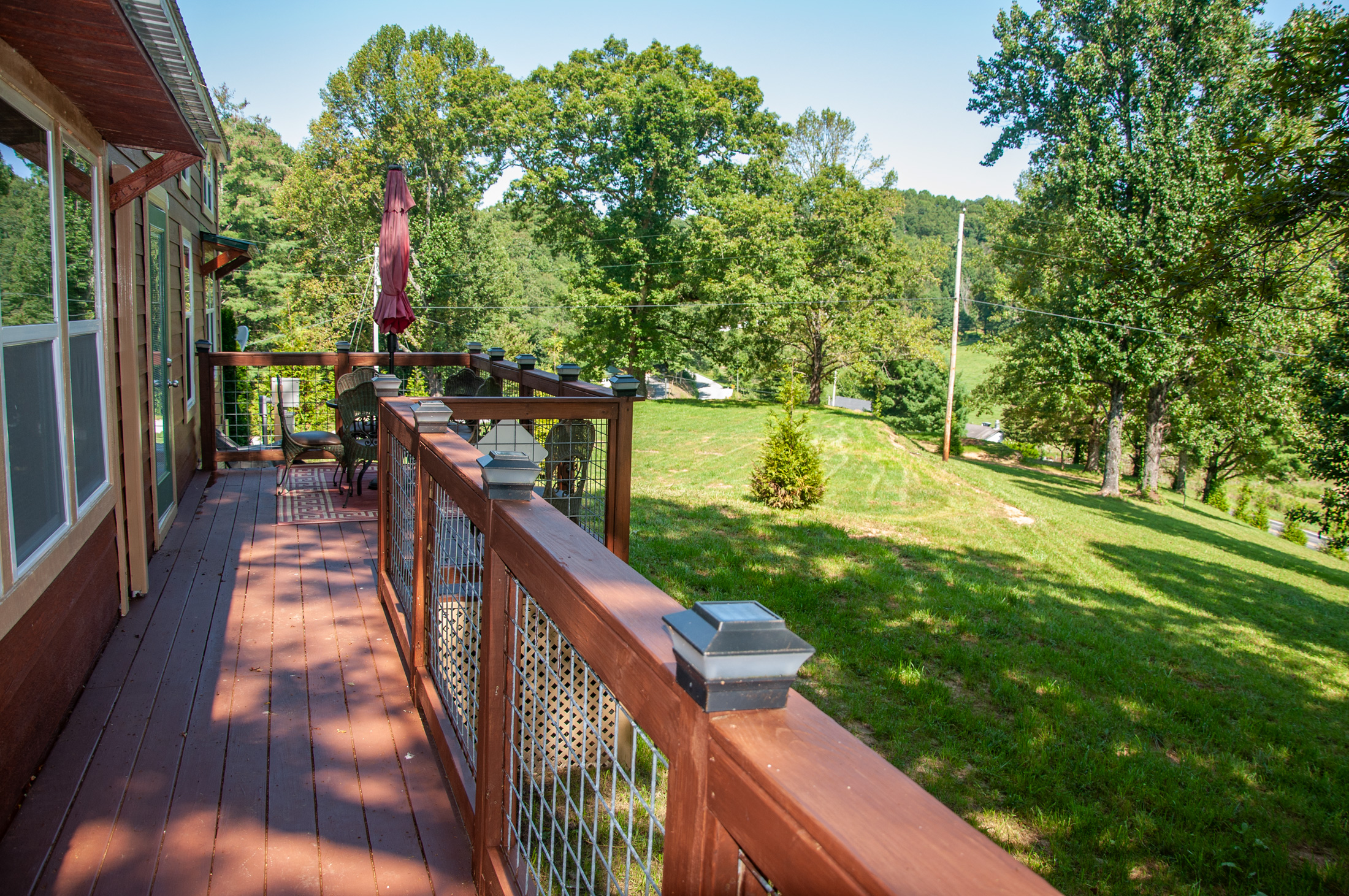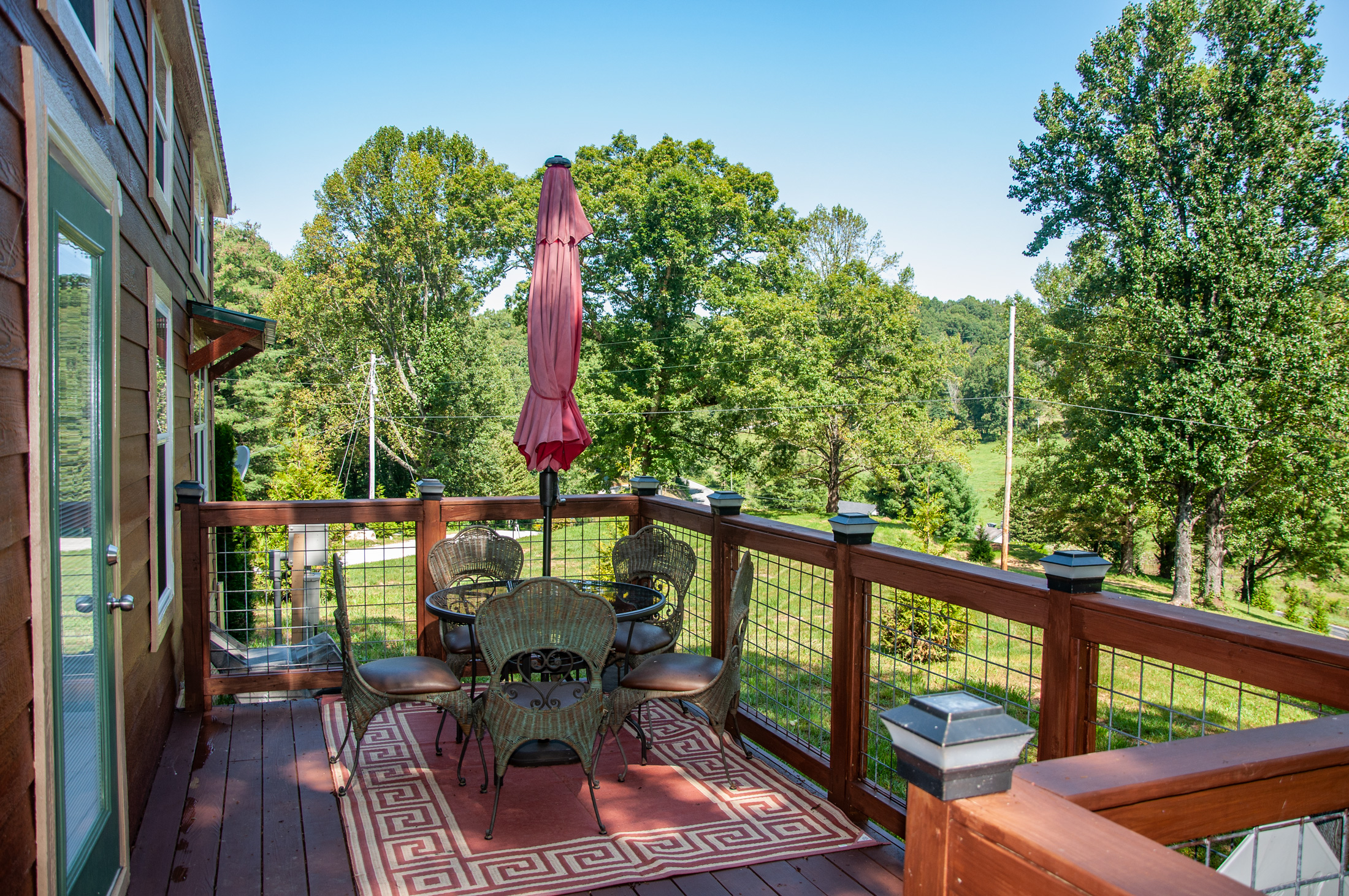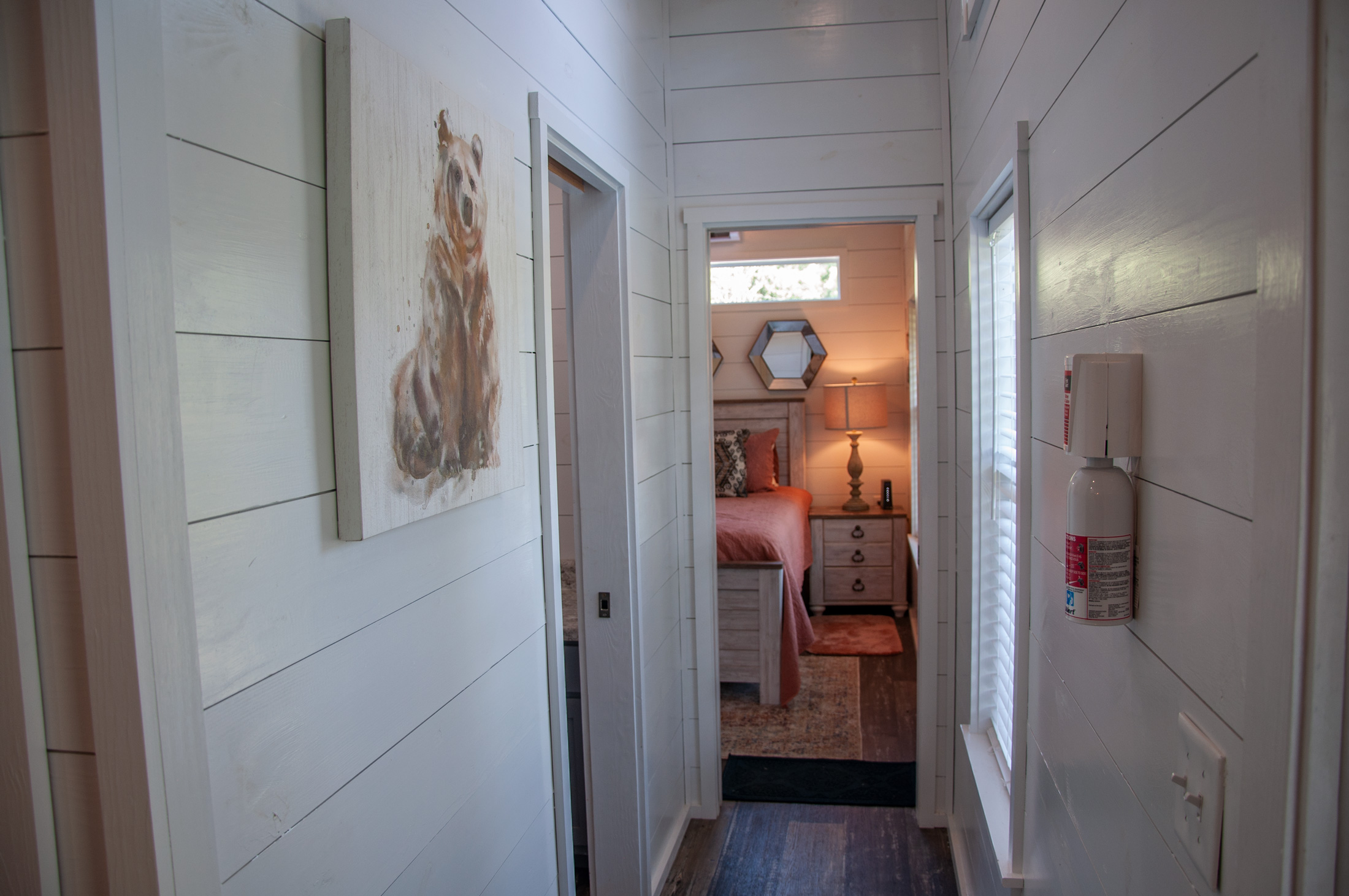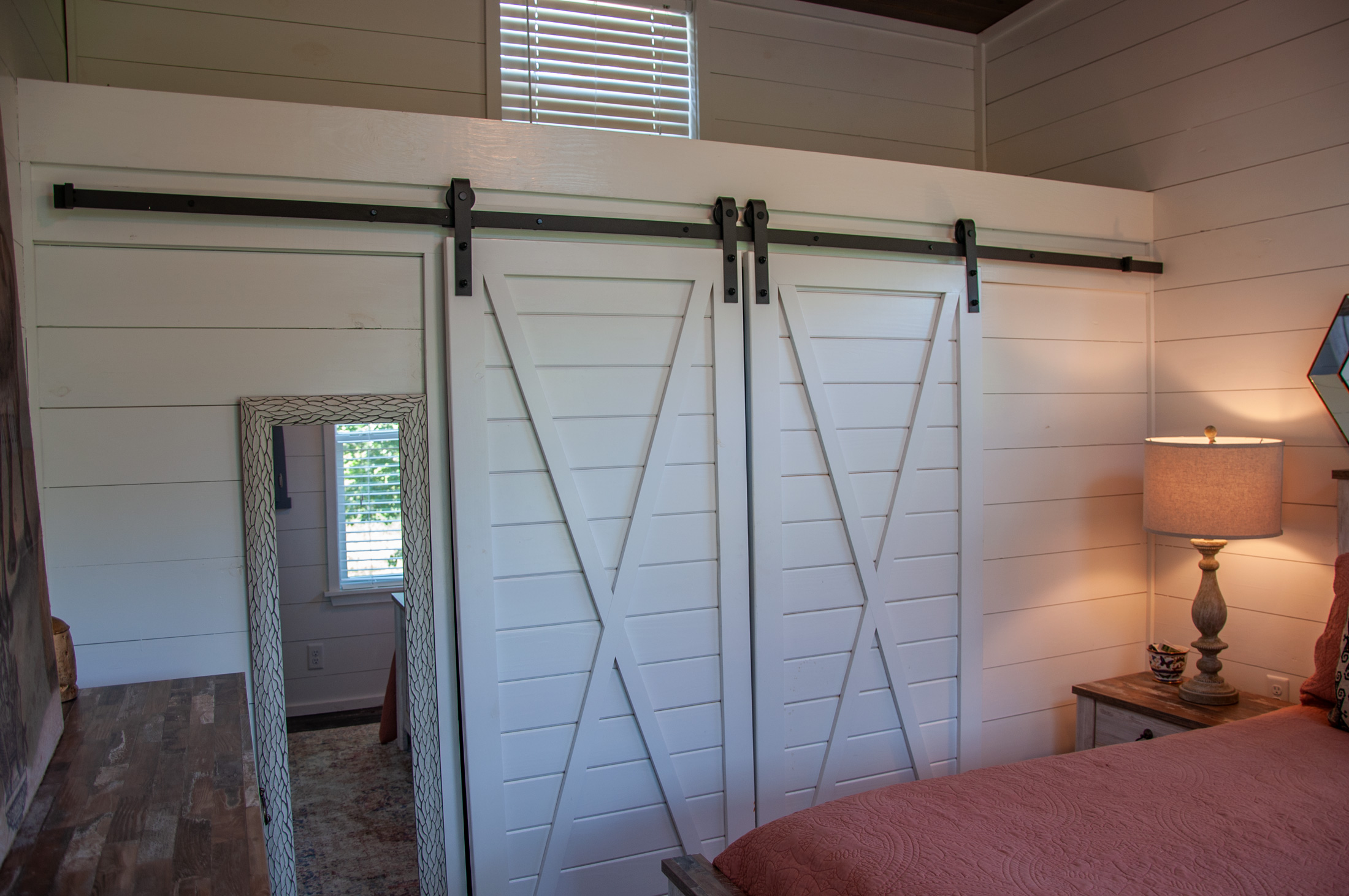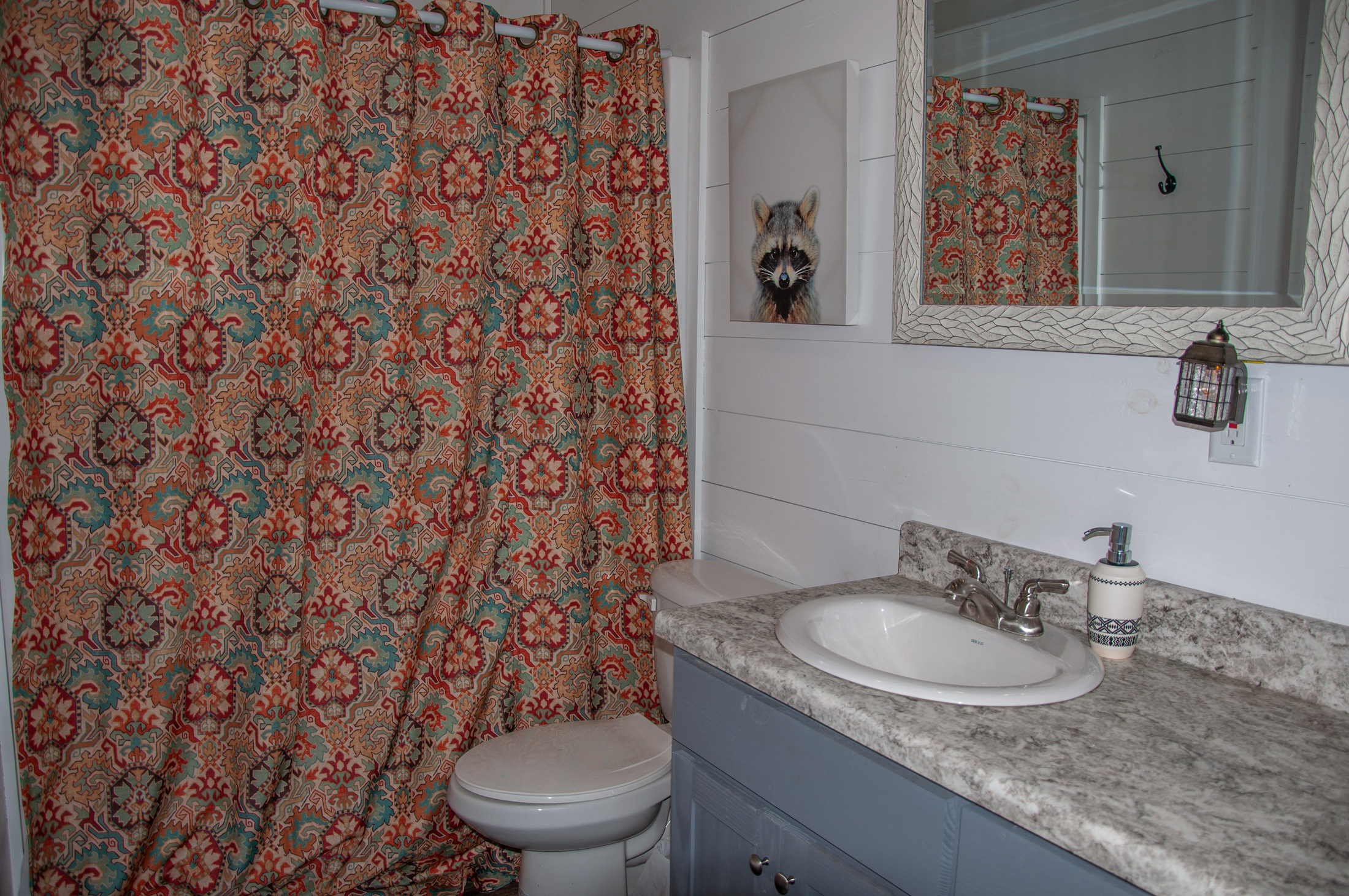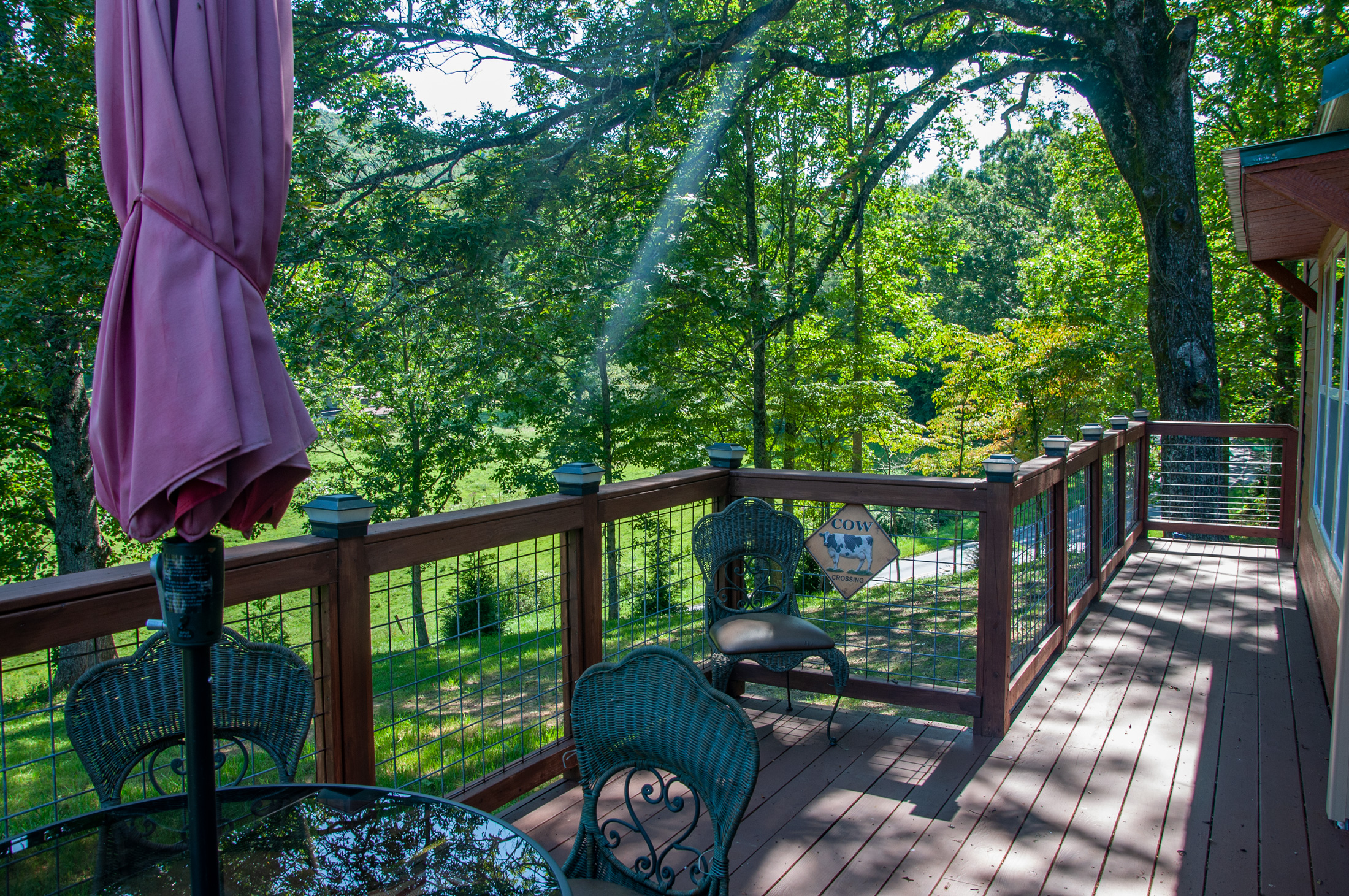 47 MOUNTAIN BREEZE SCALY MTN NC 28775
DON'T MISS THE FULL VIDEO TOUR! 47 Mountain Breeze Scaly Mtn NC 28775 is a modern, open floor-plan tiny home in Mountain Breeze, an upcoming tiny home community located in Scaly Mountain NC, minutes from Sky Valley Country Club and Highlands, NC.
This adorable tiny house features a beautiful wood exterior, with green tin roof and covered front porch with plenty of room for 2 rocking chairs. As you enter you will be wowed by the bright, modern design of this home includes white shiplap walls, gorgeous dark wood floors, and vaulted wood accented ceilings.
The living room features a gas stone fireplace and is open to the kitchen, making entertaining easy. The large kitchen has a breakfast bar that will hold 3, plenty of counter space and storage. Additionally, there are stainless steel appliances including a 2-door refrigerator, as well as a pantry.
The master bedroom is located just down the hall and features vaulted ceilings with loft area and large closet. The full-size bath features a vanity with counter space, shower, and tub. Just off the hallway, you can enjoy the large, shaded back porch that features gorgeous views for you to enjoy while you relax in the cool mountain weather.
This beautiful, modern home is perfect for weekend getaways or your own mountain retreat. Sold fully furnished, this is a great opportunity to begin enjoying the North Carolina mountains.
Just a short drive from dining at Bella's Junction Café and Julep Farms or recreation at Highlands Aerial Park, or Highlands Outpost, offering The Scaly Mountain Screamer Coaster, Gem Mining, and Trout Fishing.
Located on the Atlanta side of the mountain, only a 20-minute drive to Main Street in Highlands, you don't want to miss this must-see home. Come see why so many people are falling in love with our special area!
47 MOUNTAIN BREEZE SCALY MTN NC 28775 FEATURES
THINGS TO DO NEAR SCALY MOUNTAIN NC
Scaly Mountain Outdoor Center was used for skiing until early 2004 (formerly "Ski Scaly"), until it reopened as Scaly Mountain Outdoor Center. Go Summer/Winter Tubing, catch Rainbow Trout from our pond, or pan for gems at the Scaly Mountain Mine. Nearby Sky Valley Resort and Country Club also ceased being the only ski area in Georgia around the same time, due in large part to repeatedly warm winters since the mid-1990s, unlike the 1970s and 1980s in and after which they were founded. Both areas were opened due to their proximity to and accessibility from metro Atlanta, whose upscale north and northeastern suburbs lie roughly just 100 miles (160 km) or 150 kilometers to the southwest, and have since crept ever-closer.
The vertical rise is just 223 feet (68 m), from an elevation of 3,802 feet (1,159 m) at the base to 4,026 feet (1,227 m) at the top. The top of Scaly Mountain Outdoor Center is now home to a beautiful RV Park (Scaly Mountain Slopes) with cabins offering a full 360 degree view for miles. Average annual snowfall is 38.2 inches (97 cm), but the entire usable area is covered by snowmaking. It is open from the day after Christmas (December 26) on weekends only, while weather conditions permit, usually into February.
Opened in late 2012, zipline park Highlands Aerial Park offers zipline canopy tours, a family challenge course, and a botanical nature trail at the elevation of 3,420 feet (1,040 m) on High Holly Mountain, the westernmost mountain of the Highlands Plateau and home to High Holly Vineyard
This ecological tour includes the signature "Squealing Mare", a zip over 1,500 feet (460 m) long with long-range views of the mile-high mountains of the Nantahala National Forest. The "Wilderness Nature Trail" features a 150 feet (46 m) swing bridge over a spring-fed waterfall, where over 100 wildflowers, native shrubs, and old-growth forest trees are identified, and each season offers a new study in mountain plant life. Highlands Aerial Park is located on Dillard Road (NC 106), between Highlands, NC and Dillard, GA.
GOLF CLOSE TO 47 MOUNTAIN BREEZE SCALY MTN NC 28775
Play a beautiful round of Golf at Sky Valley Resort and Country Club is the favorite of locals and visitors.  After the clubs redesign in 2007, this challenging course is fun for golfers of all ages. It was voted as the best public course in the State of Georgia. With 18-holes of amazing views and challenging holes, golf here will not disappoint. Furthermore, this club offers membership for locals and is open to the public. After the round, enjoy a drink and lunch at the 19th Hole.
Share This Great Property With Your Friends
Schedule Your Private Showing
Chip Durpo RE/MAX Agents Realty